Allow your productions to flourish
Wolftech Production
Wolftech Production is a web-based planning tool that simplifies long-form productions with the handling of all resources, costs and publishing plans. Perfect for all kinds of media organizations and production houses.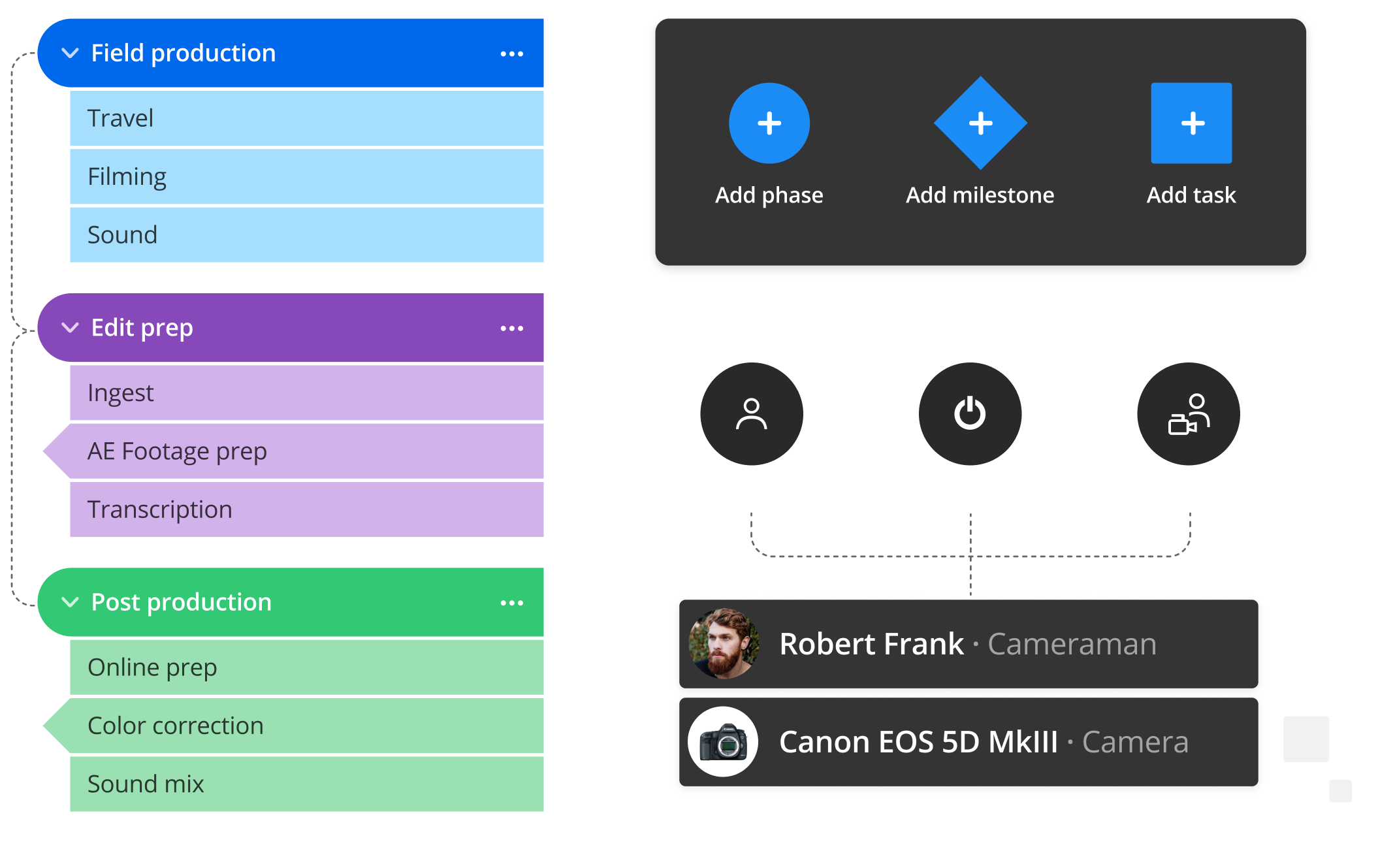 Templating your production makes the process of establishing new productions much more efficient. It also ensures that your predetermined expectations regarding timing, required resources and communication can be utilized for future productions.
Our flexible greenlight process ensures that all necessary metadata and other critical information required to greenlight a production is fulfilled, without allowing for any missing elements.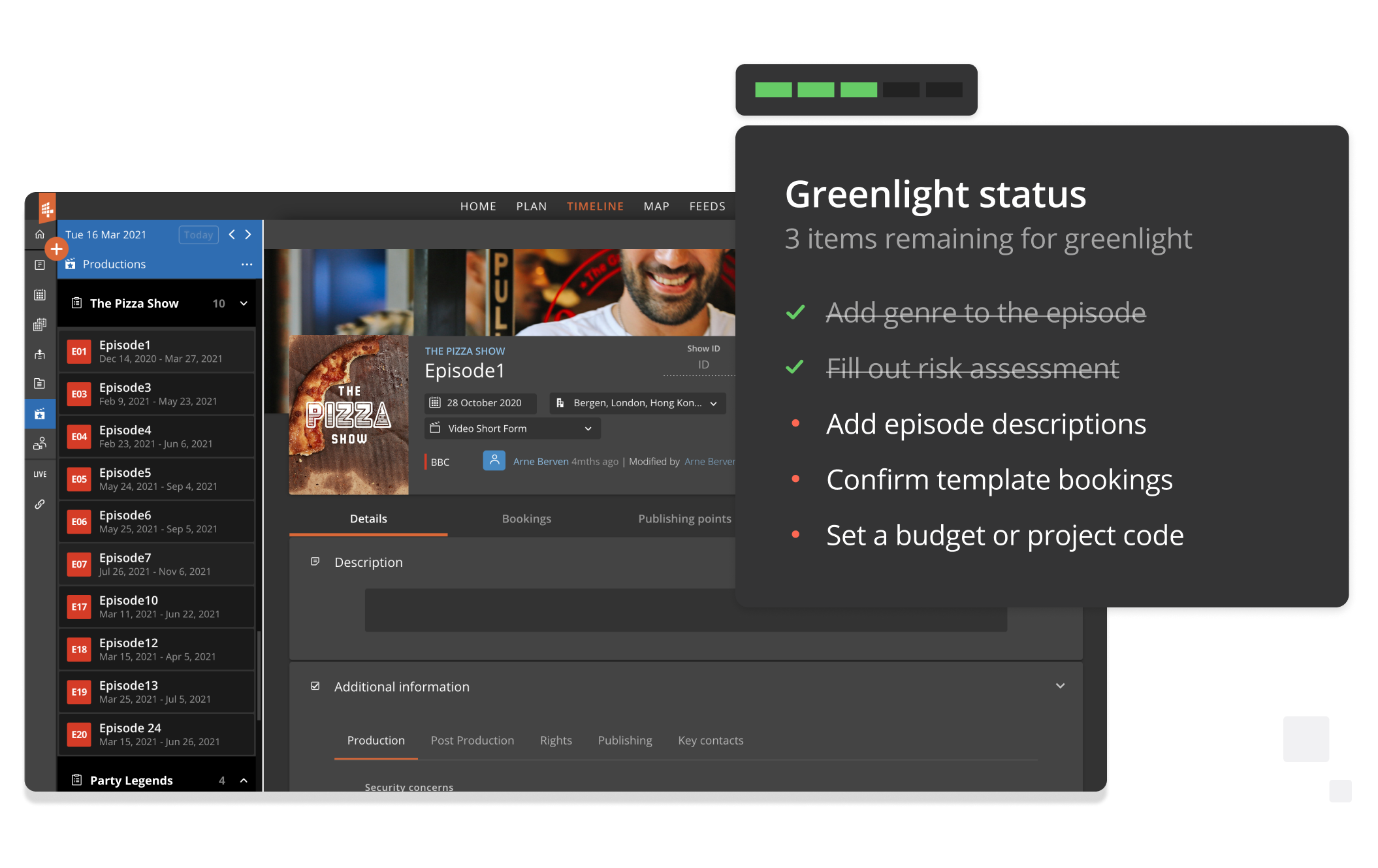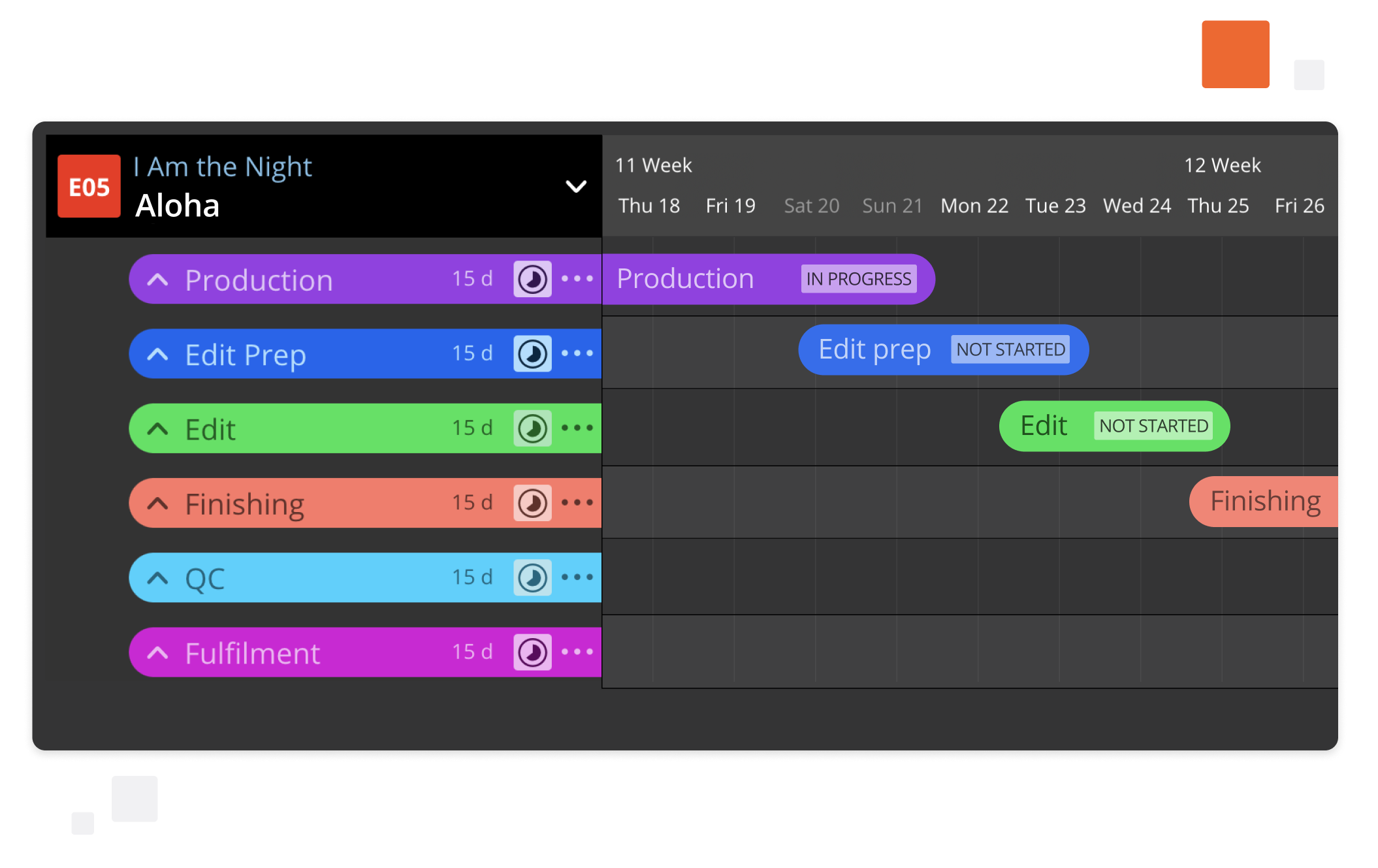 Track all your productions and maintain a clear overview of all tasks based on what your responsibility is across your whole organization. Closely follow the progress and statuses to ensure you remain on top of the project.
In Production, you can handle all bookings of resources needed to fulfill a production. These can be added on a season, episode and task level to lock in the people and equipment for all aspects of a production. You also hold the ability to handle all assignments for approval, as well as receiving alerts and notifications on your bookings.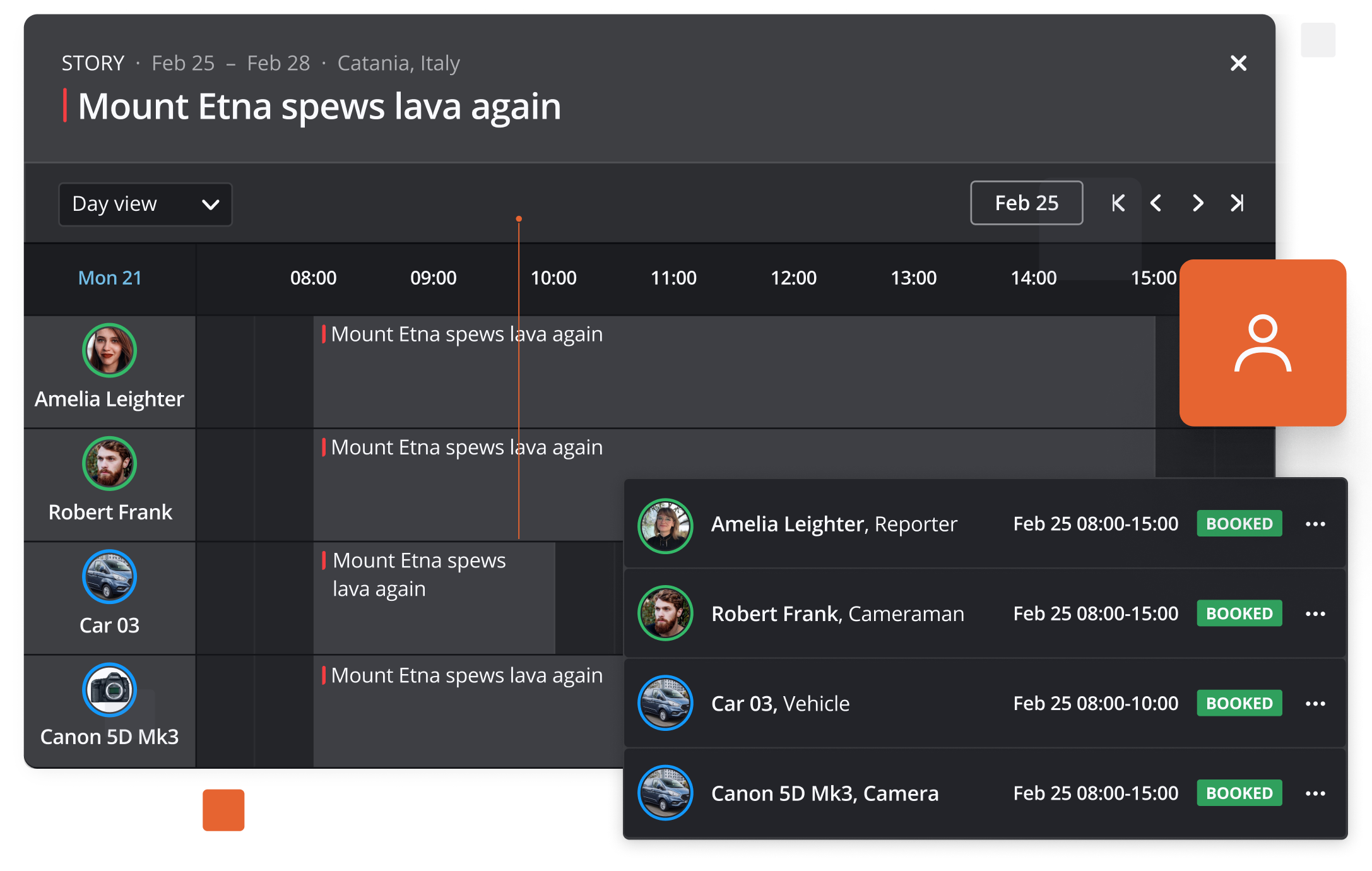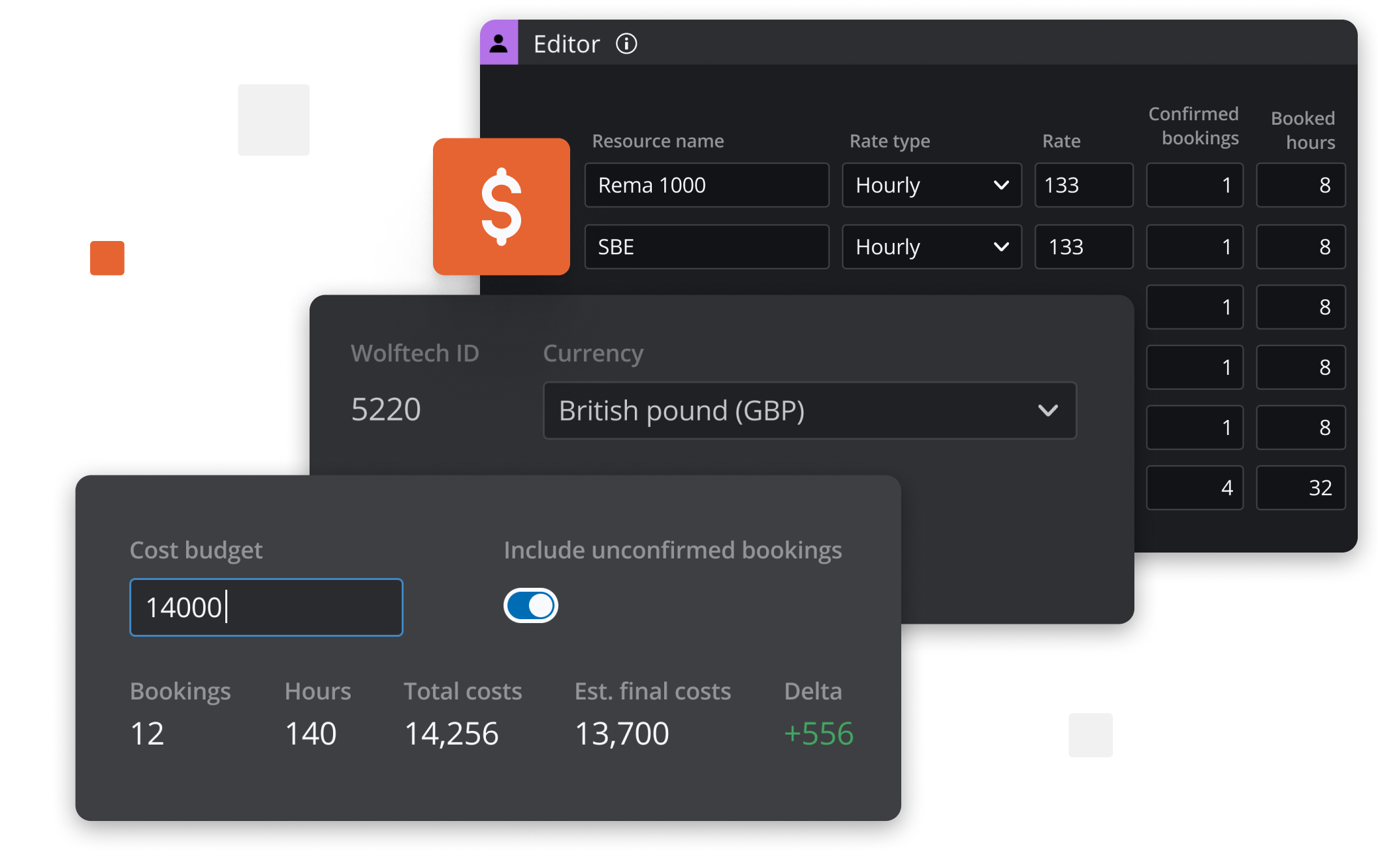 With an integrated system combining booking and planning you can easily gain full control of costs on your productions.
Plan all your productions and publishing
Production provides you with the unique ability to combine short-form & long-form planning seamlessly all in the one tool. It also gives you a great overview of all publishing to social media and other platforms.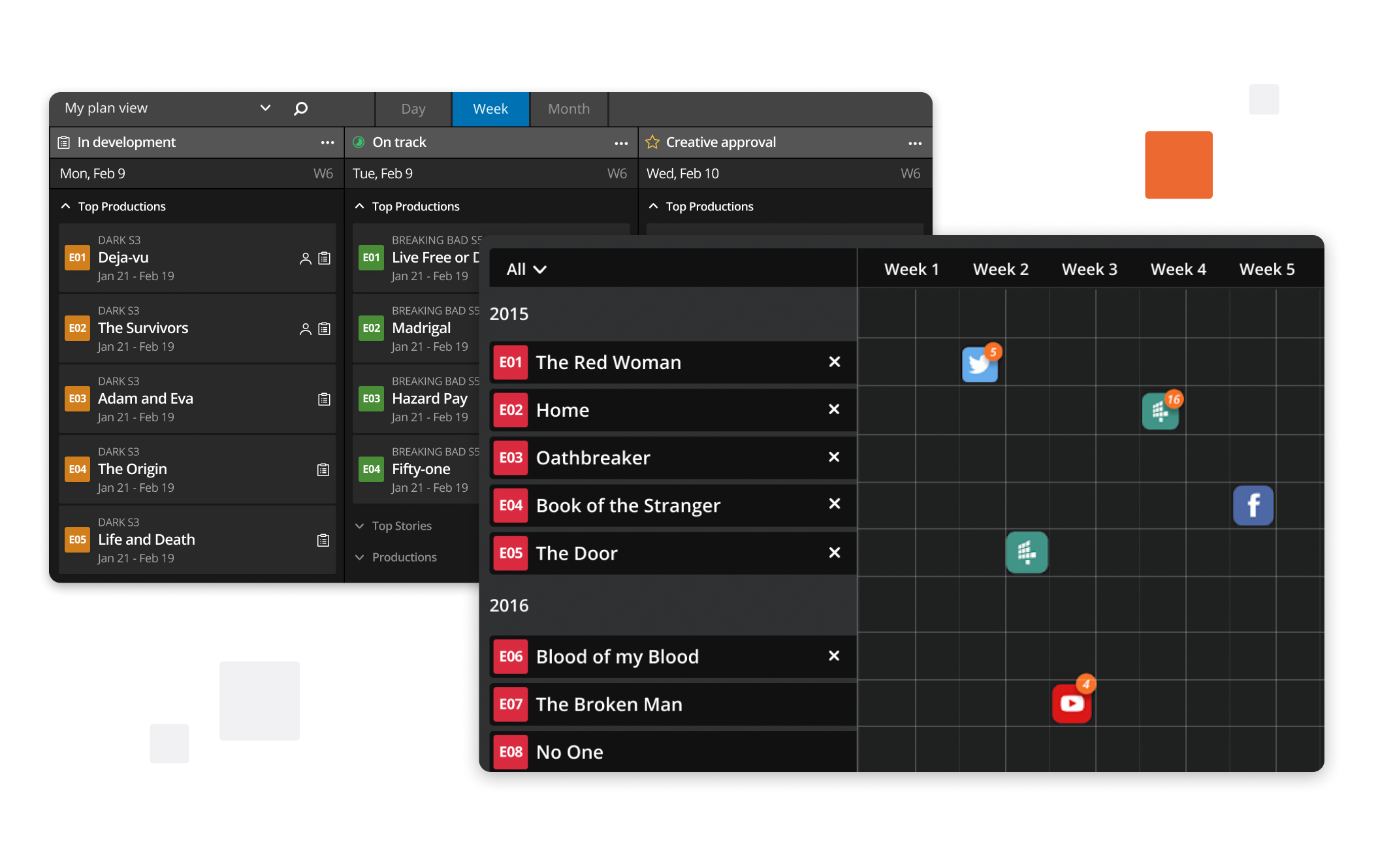 Production guides you from a pitch for a production through the choice of production types, background research, booking of resources and planning of all your deliveries.
Advanced Integration platform
We understand you have legacy systems and to provide an easy transition to a new workflow we have been creating an advanced integration platform to simplify this evolution. Our advanced integration platform can be installed as a hybrid solution. Wolftech News could run in the cloud and the integration platform could run on-premise. This, to simplify and secure the communication between internal production systems and the cloud.
iNews, Mosart, teleprompters and generic MOS devices

Facebook, Twitter, Youtube, Apple News, Video Library
Facebook, Twitter, RSS, XML
Email
Sony CI
Booking and scheduling systems
AWS S3, Elastic Transcoder, SNS/SQS

Email servers (EWS and IMAP4)

Arvato MediaPortal, Avid Interplay, Levels Beyond Reach Engine, Vizrt VizOne

Sony XDCAM

FTP and FS watchfolders
Step into the future of efficient and collaborative production planning
Reach out to us and we'll be happy to schedule a demo for your organization.