Release your Journalists to Create & Collaborate
Wolftech News
Wolftech News is a story-centric workflow management system that stimulates creativity and collaboration. Work efficiently, reduce costs, manage stories and guide an idea from initial fact-finding through to delivering content to multi-platform publishing.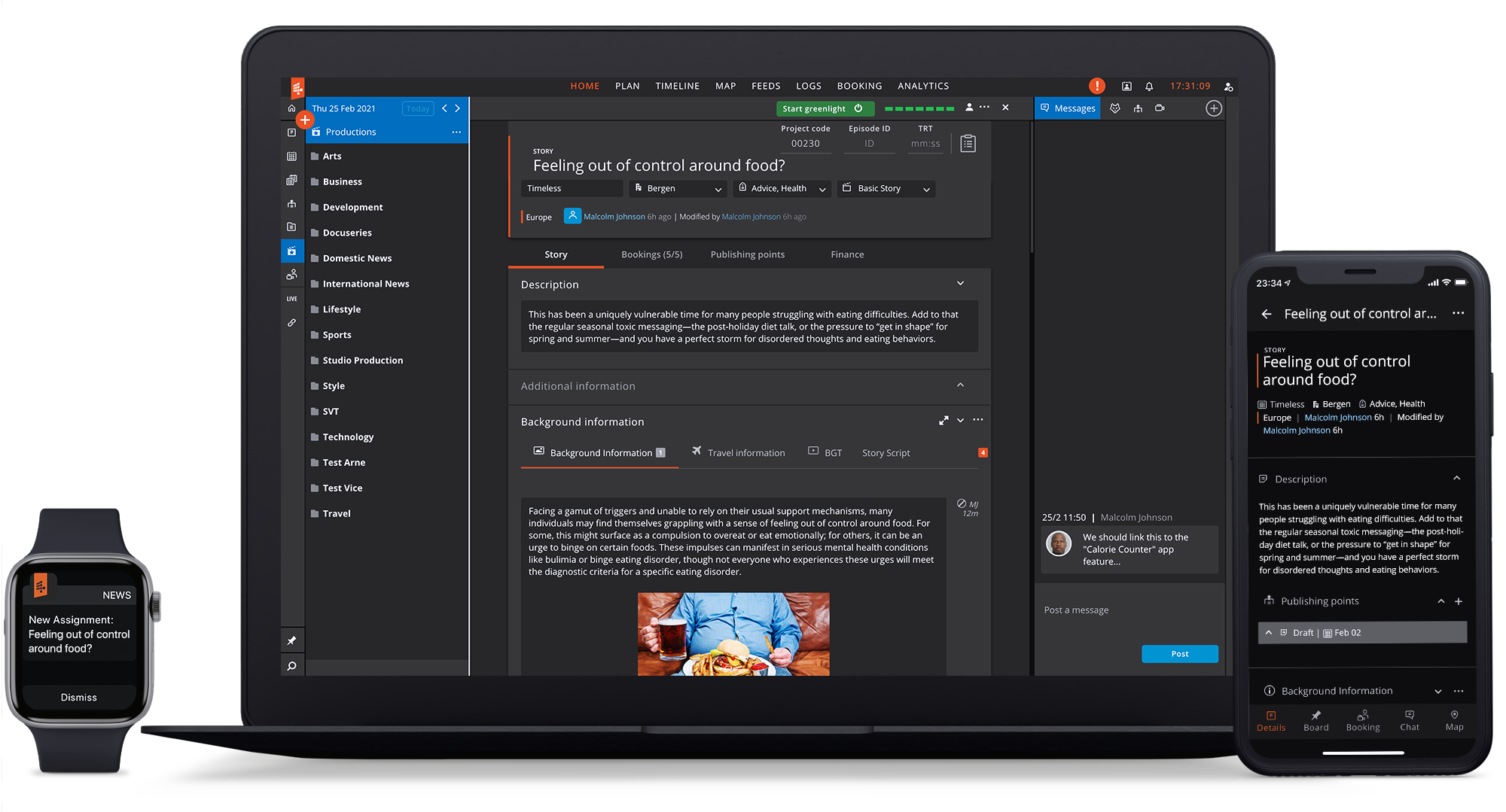 We know that you need to be able to work from anywhere at any time. News is optimized for smartphones and tablets, as well as a full desktop web experience.
Our easy to use booking module eliminates the need for any supplementary booking tool as it is an incorporated element of the planning tool. As advanced as it is, the booking module is simple to navigate no matter how complex you wish to use it. This ensures all users will be happy to adopt our booking functionality into their standard daily activity.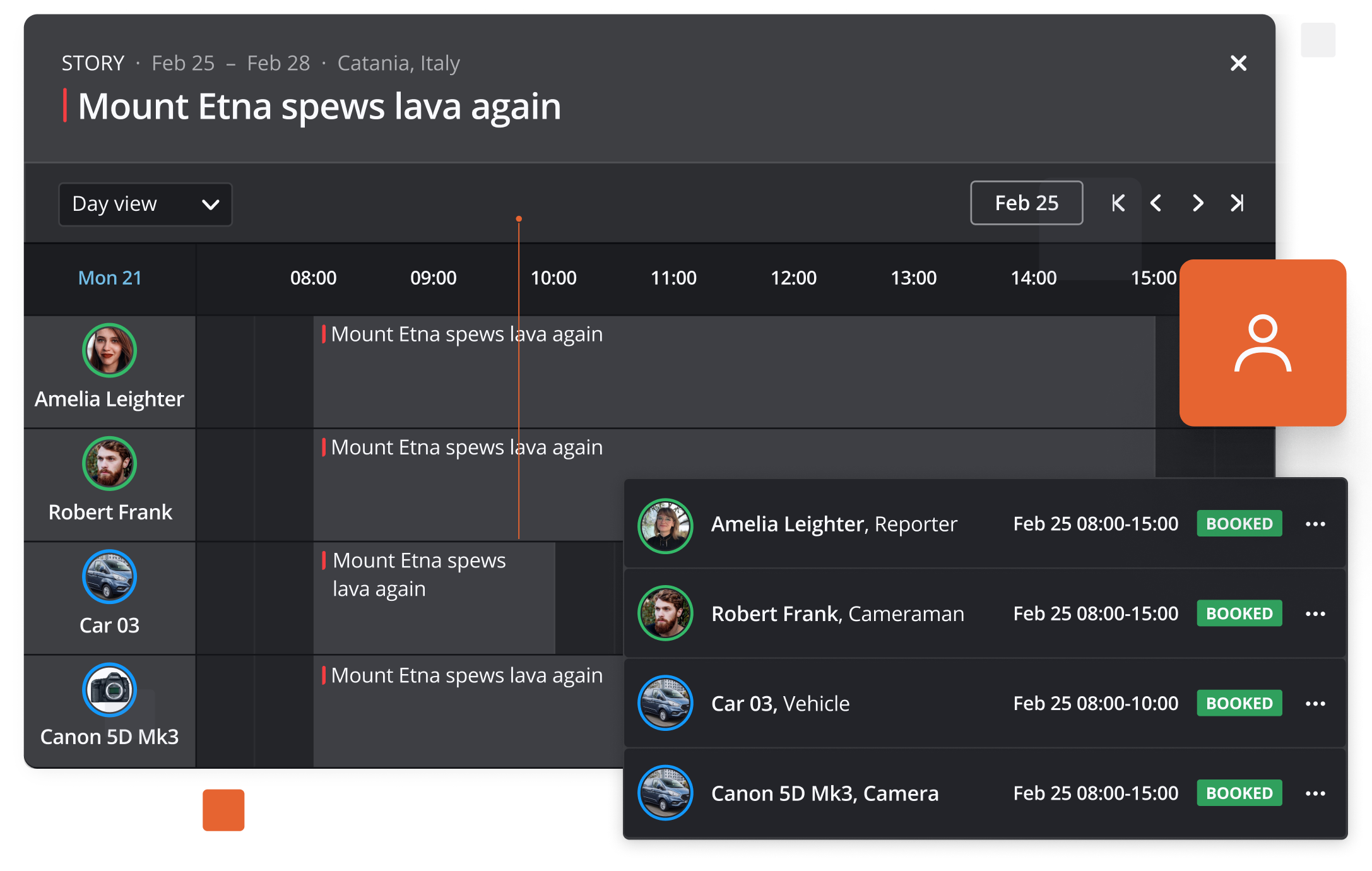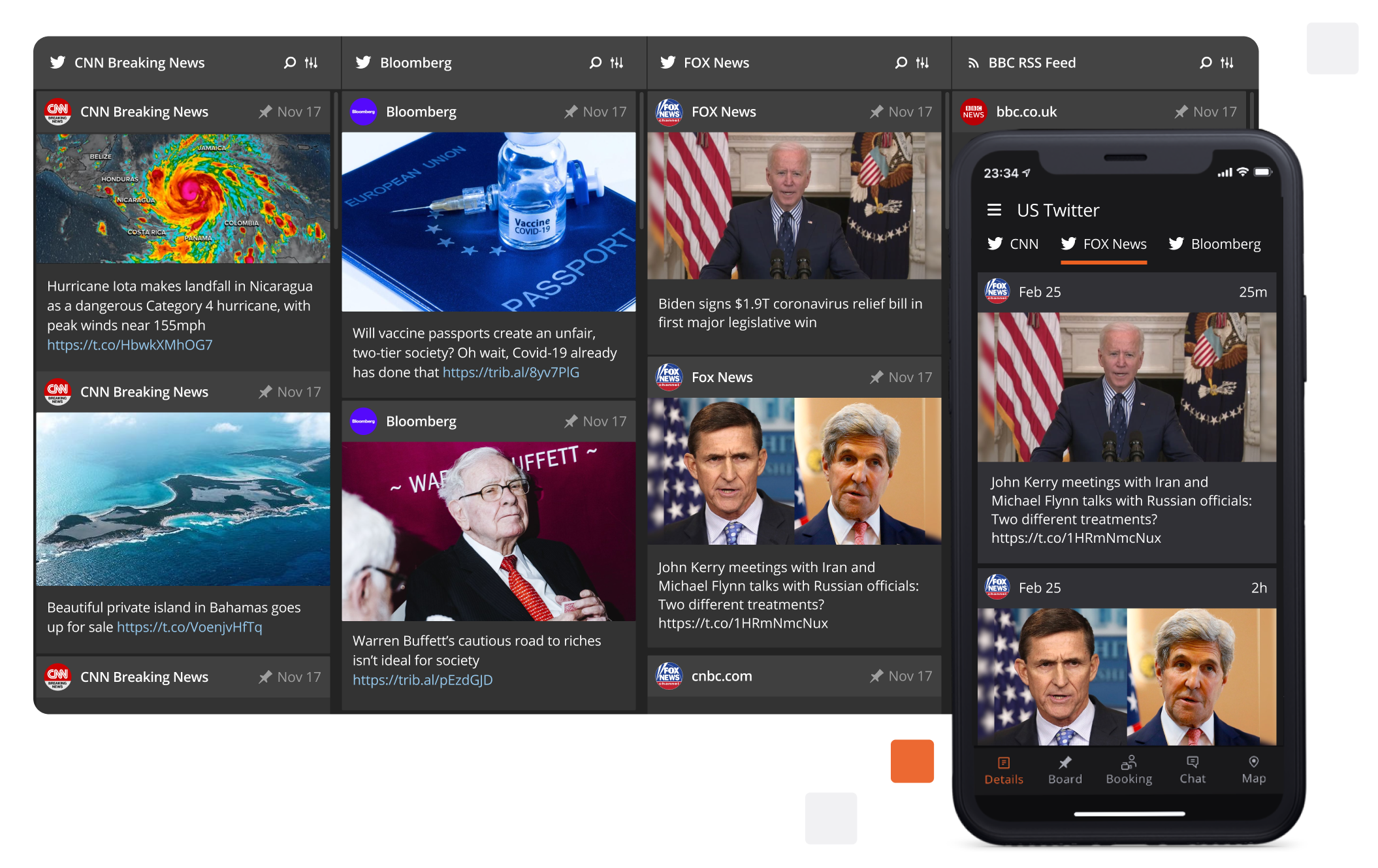 Create stories quickly from Feeds, with many official news feeds to search from – including both calendar and news feeds. Our feeds module can be integrated with external sources like Social Media, official news feed sources & official calendars, mail systems & Sony CI.
With an integrated system combining booking and planning you can easily gain full control of costs on your stories.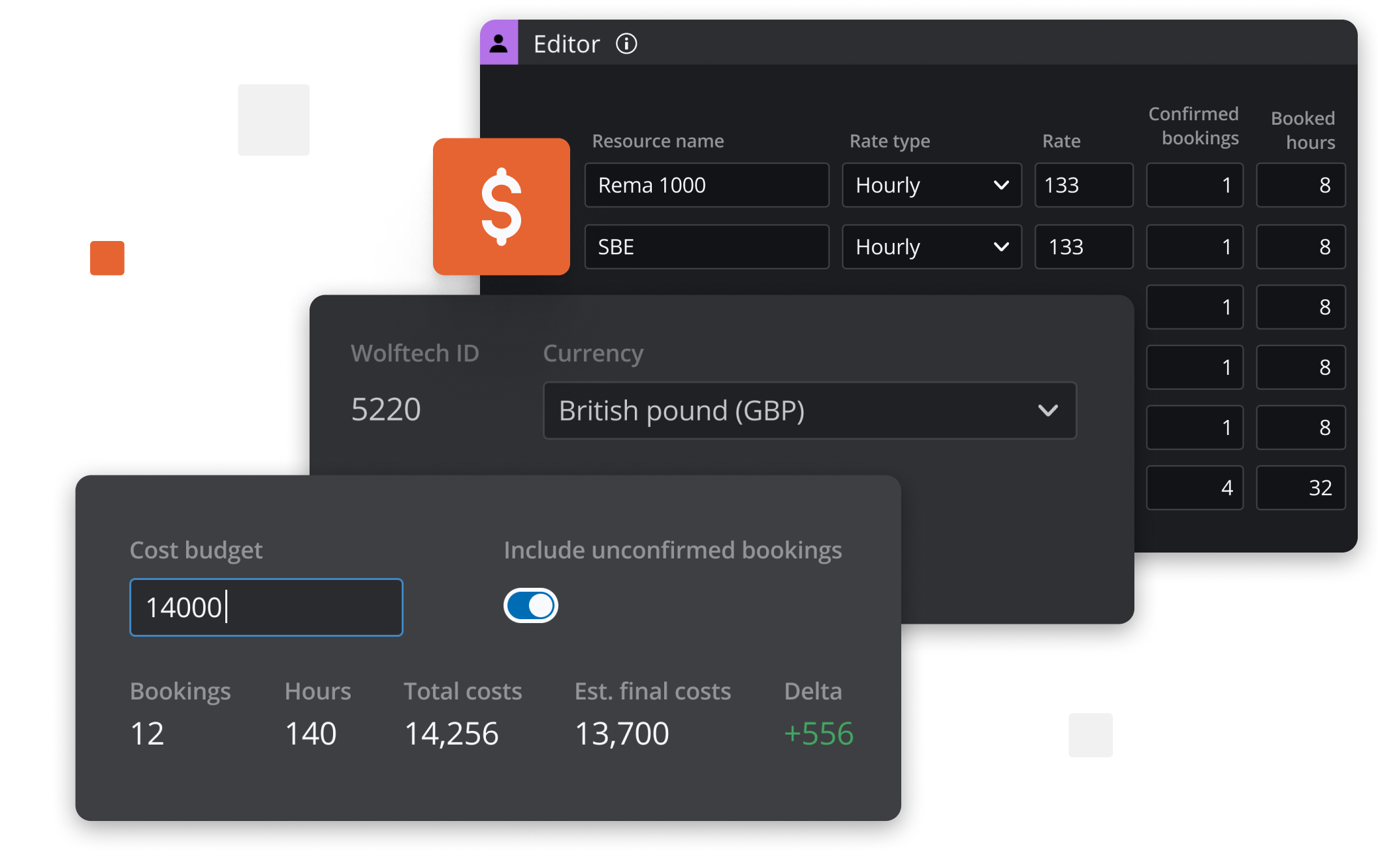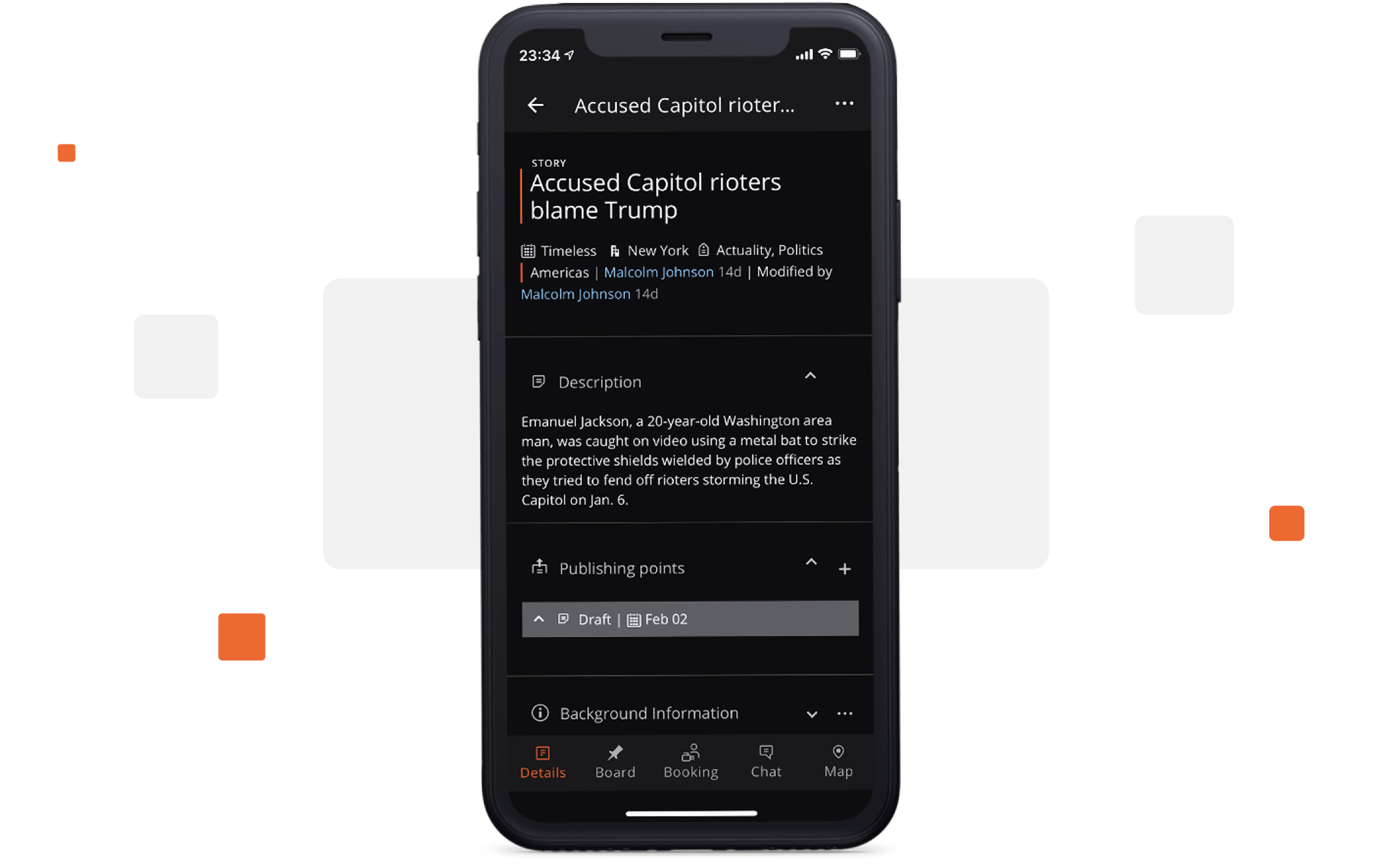 The mobile app in its third generation enables your team to contribute to stories whilst on the go. The app is designed in parallel with the desktop version and allows the same functionality for journalists to succeed.
News war room at your fingertips
Find nearest resources and respond swiftly to an event, while the distance and arrival time to any position is automatically calculated, giving you a significant advantage in winning the news battle.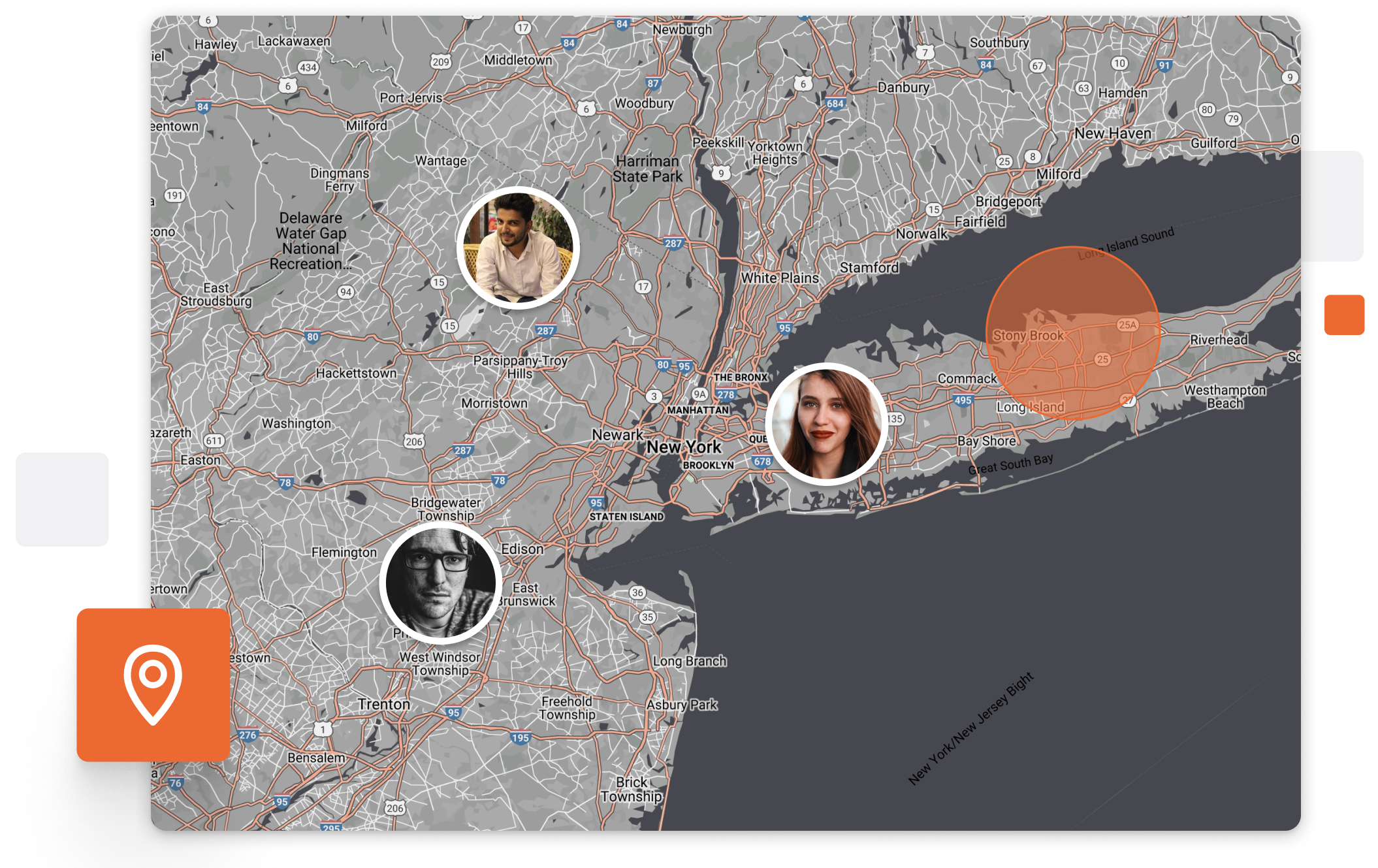 Advanced Integration platform
We understand you have legacy systems and to provide an easy transition to a new workflow we have been creating an advanced integration platform to simplify this evolution. Our advanced integration platform can be installed as a hybrid solution. Wolftech News could run in the cloud and the integration platform could run on-premise. This, to simplify and secure the communication between internal production systems and the cloud.
iNews, Mosart, teleprompters and generic MOS devices

Facebook, Twitter, Youtube, Apple News, Video Library
Facebook, Twitter, RSS, XML
Email
Sony CI
Booking and scheduling systems
AWS S3, Elastic Transcoder, SNS/SQS

Email servers (EWS and IMAP4)

Arvato MediaPortal, Avid Interplay, Levels Beyond Reach Engine, Vizrt VizOne

Sony XDCAM

FTP and FS watchfolders
Step into the future of efficient and collaborative news planning
Reach out to us and we'll be happy to schedule a demo for your organization.